Heyy
So this is a very interesting post for me as I've never gone into much detail about how exactly I blog.There might possibly be a post about that later-this is not it.Today's post is about all my MUST-HAVES when it comes to blogging. I came across a post like this when I was still very new to the blogosphere and it saved me!!!
It didn't however teach me that it's gramatically incorrect to put three exclamation at the end of a sentence😂
These are the things I live by they saved me and hopefully they'll save you too
TECH
LAPTOP
So I have the HP 250 G5 Notebook and I adore this baby with all my heart! So I type all my posts onto my laptop and then add images and emoji's on my phone. I would love to get a Mac someday, but for now my HP is perfect for blogging,planning and school.
PHONE
This is is probably one of the most important things I own.90% of all my blogging apps are on here  and I would probably get a lot more done if it wasn't constantly in need of charging😂. I have the iPhone 6 in silver and honestly I love the camera on it so much,it's just as good as my camera.And I just love the fact that I could manage my entire blog from my phone if I wanted to!
CAMERA For any newbies (lol, who am I to talk?) I just want to make it very clear that you do not need a fancy, expensive camera to take amazing photos. To be fair I only started taking photos recently, but a phone, like I said above, is just as good as a camera. For any of you wondering, I have the Canon Powershot SX60 HS, it's quite fancy for a beginner but I got it at a great price and even after four days my photography has improved majorly!
GRAPHICS AND STOCK IMAGES
CANVA
So before I figured out that there were apps and websites that could make graphics I was lost. And then I heard of Canva, and my life changed forever. Seriously, I use Canva for EVERYTHING. It even has a template for Instagram stories:#LIFE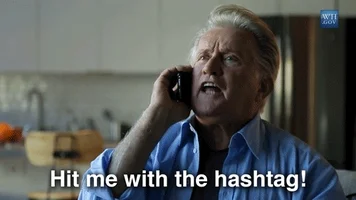 PINTEREST
I've been using Pinterest since 2013, I am just as madly in love with it now as I was back then. I use it to find inspiration and market my own posts, you can find literally ANYTHING on here!
These are my go-to websites for stock images. These websites have extremely high quality photos and they're free, so what's not to love?
Ahhh, the world of GIFS *smiles longingly into the distance*
Organisation
GOOGLE
Google has saved my life more times than I can count. From Urban Dictionary to Power Thesaurus to googling different things until my blog came up.Honestly so useful if I don't understand words, or if I'm feeling pretentious and wanna use big words.
GMAIL
My Gmail is the biggest mess ever! Which is why I decided to get an organising app for my email so I use Polymail as well. And as soon as I see emails flying in I scroll through them and delete all the ones that don't interest me or anything I know I won't read. Recently though, I've started making folders just because I feel like that'll  help sort out the mountain of emails I keep getting sent.
EVERNOTE
There was a point in my life where I would use Evernote everyday,but I don't really use it anymore and just keep it around because it has a few blog post ideas and other bits and bobs that are important and are things I can't be bothered to move. This app is amazing if you want to organise your life, there's a voice note feature so you can even record your thoughts and ideas on-the-go.You can doodle and make to-do lists, add images and attachments: it really is the best organising app out there!
A PLANNER
Over the past few years I've bought countless planners, and notebooks in an attempt to be more organised. I used some of them for a few weeks before I got bored or I stopped because I missed a few months and hated seeing the many blank spaces in my planners. If there's one thing I've learnt it's that when you decide to use a planner, the most important thing is your system.
So my system focuses on reminding me of my goals and making sure I know that the tasks I see as pointless, are actually going to get me closer to achieving them.
**PS: For everyone who wanted to see a 'How I organise my planner' post, I'm waiting until school starts to write that because since I'm on holiday there's not much I really need to do.
POWERPOINT
So I started using Powerpoint about a week ago to help me plan out all my blog posts and figure out  when I want to post. I literally just made a calendar and filled in blog posts I want to do and I feel like having it on Powerpoint is so much better than having it on Google Calendar (but that might just be my opinion because my life used to revolve around Google Calendar until I started hating it).
……………………………………………………………………………………
APPS
AFTERLIGHT
Without a doubt this is my favourite editing app ever!MY LITERAL BAE! I use this to edit my blog and Instagram and the Dusty filter has changed me in ways I cannot even begin to explain.🙌
TWITTER
I.DON'T.UNDERSTAND.WHY.PEOPLE.DON'T.USE.TWITTER.
So I joined Twitter sometime last year, it's probably one of my favourite apps next to Instagram or Pinterest! This is where I ask about the type of posts you'd like to see and share all my posts but it's also a lot more insightful about my life than any of my Insta Stories, like you can tell exactly how I'm feeling just by looking at the type of posts I've been liking recently,overall this is probably one of the most used apps on my phone and my absolute favourite.
INSTAGRAM
So I have two Instagram accounts:
One for my blog
One for me
Either way, I spend a LOT more time on here than I should.
PLANOLY
This app has honestly, changed my Instagram for the better. I can visually plan,schedule or draft any photos I want to upload PLUS I can manage my stories as well! Honestly, this app is just so amazing!
BLOGLOVIN'
This app has brought in so many new followers, shoutout to my Bloglovin' Babes  ✌🏽. I don't use the app as  much as I should but I have been starting to use it a lot more in the past few weeks and I'm seeing a huge diference!
WORDPRESS
This one is pretty obvious, for those of you who don't know I blog on WordPress. I tried out Wix for a bit but I wasn't liking it and I decided to switch back. Honestly I don't think there's a better blogging platform out there than WordPress. All in all it's up to you but I would DEFINITELY RECOMMEND WordPress.
INSTASIZE
This is yet another app I use for my photos, I don't really use the app for anything over than to give my posts a white background but there are some really cool features I've been meaning to use. The only downside I can think of is the ads that constantly pop up because I don't have Instasize Premium, other than that it's a great app
WE HEART IT
If Pinterest had a baby it would be We Heart It😂. It's my inspiration go to and (kinda random) but it's the reason I'm learning Spanish. And you probably don't care about that but We Heart It is phenomenal so you guys should definitely check it out if you haven't already.
So I know this post was kinda long, but I hope this helped any new bloggers or just anyone in general. I love you guys so so much and you mean the world to me❤️
xxxChips
No impidas que se vaya pero haz que se arrepienta