Okay so first up: I was nominated by a beautiful potato who's humor almost killed me so thank you because that literally made my day.
You can find her blog down below and it would make me so happy if you commented something meaningful on her latest post.
1.YANNY OR LAUREL?
If any of you heard Laurel, I'm disappointed in you. Like how in de name of ice-cream does that sound anything like Laurel. I'm going to leave the links to some ear doctor's down below coz y'all need help.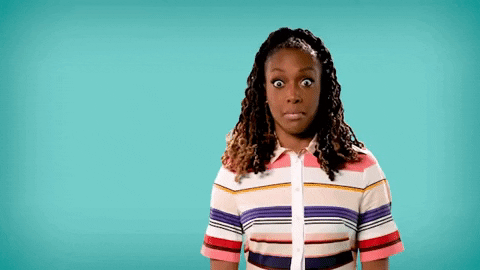 Disclaimer:I'm kiddingggggggggg.Not really2.WHAT'S THE CRAZIEST THING ONE OF YOUR TEACHER'S HAS DONE?
a) Forced us to dance on the tables and show off the cringiest dance moves we knew
b) Forced us to sing after a few of us lost things on tour. If you lost something you had to sing in front of the whole grade 7 class.This guy in my grade had a flashlight identical to mine and I freaked out coz I thought it was mine. Fun fact about me:My friend's say I'm a good singer, I am sometimes but I lose every single bit of talent when I'm nervous so I flopped singing in front of my entire grade and class. Turns out the flashlight wasn't mine and I had completely embarrassed myself
c) Called me Mrs… My crush was in my class and somehow the whole school knew I liked him and when my class rocked up to the teacher's class she called me by his surname and I answered before my brain registered it.
3.WHAT'S A QUOTE YOU HATE AND WHY?
Most of you already know that I'm in love with quotes but the dumbest one in the entire universe has got to be "Well, life isn't fair." Like hello, do you think I would be in trouble and having to hear that pointless quote if it was fair. And I always get in trouble because of this quote because instead of me replying I do this: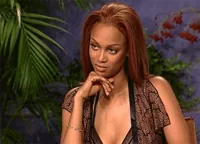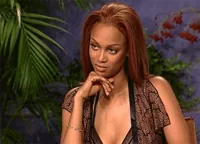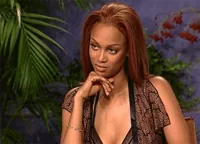 4. WHAT'S THE DUMBEST WAY YOU'VE BEEN INJURED?
So, this is super embarrassing and totally cringey but, the dumbest way I've been injured is stretching. My friend and I were in the gym and she was stretching her leg and she pulled a muscle and I asked her what happened and she was like "All I did was…" and then me being me discarded the bit about her pulling a muscle from doing it and did it. I couldn't walk for TWO DAYS!Because I'm me I couldn't just include one event so here's the next dumb thing I've done. I ran into a wall.
NOW BEFORE YOU START JUDGING ME
I was three years old and it was Christmas time. My cousins and I decided to play touches in the house. Naturally the adults told us we would get hurt but did we listen, I mean at first my cousins kinda did, but then I was like nahhh they being extra besides the point, we were running in the house. And I was being chased and I turned around to look at where my cousin was and I did something similar to the GIF down below.
Except there was blood and a gigantic gash in my head and loads of tears, I still have the scar.
5.WHICH CELEBRITY DO YOU LOOK LIKE?
So I took a quiz…
HOW IN DE NAME OF CHOCOLATE DO I LOOK LIKE ARIANA GRANDE!??
So because I was lied to by a website I took another quiz.
Can I please just say I look absolutely NOTHING like Emma Watson!!
So I took another quiz…
So the internet is a lie. *rolls eyes and slams door angrily* (She wanted Jessica Capshaw)
But it's fine *sighs dramatically* I'll just pretend I have the ability to sing *wipes fake tear away*.
6.WHAT IS ONE RIDICULOUS THING SOMEONE HAS TRICKED YOU INTO DOING OR BELIEVING?
So it was the last day of term last year and naturally my friends and I brought tons of unhealthy food to eat. So we were sitting down laughing, talking about boys, the usual. And my friend pulls out a packet of Oreos and she gives everyone except me and I whined and threw a hissy fit (I was joking) and I pretended to be upset and walk away. 10 seconds later I walk back to the group and get given an Oreo I devour it in one mouthful and then my friend does the meanest thing ever. She tells me she spat in the Oreo. I died inside. And my friends laughed at me like the wonderful savages they are.
7.ON A SCALE OF 1 TO 10 HOW'S YOUR DAY GOING SO FAR AND WHY?
My day's been like a 3 so far because I'm tired af and I'm too lazy to make myself something to eat and I'm hungry. But it's been kinda fun at the same time because I've been writing this lovely post about the cringiness that is my life.
Hope you enjoyed this post and if you haven't checked out Bayyy's Real Neat Blog Award. It's worth it so go read it!
I nominate
MY QUESTIONS
Chocolate flavoured poop or poop flavoured chocolate (I know I'm evil)?
What's the funniest thing you've seen a kid do?
What's the most useless product around today?
Would you rather have skin that changes colour based on your emotions or tattoos appear all over your body that depict what you did yesterday?
What's something weird you recommend people do at least once?
What is something people are obsessed with but you don't understand?
xxxChips
How rare and beautiful you are