Heyyyy guys💛
As you know I suck at intros 😂😂 so let's get right into it, yeah?
Blogging:300 followers
Right now, I have 123 but 300 is totally achievable. If I went from a clueless blogger to a semi-clueless blogger:I can do anything 😂
5 collabs throughout the year
As you know, 2017 was my first year of blogging and I had the opportunity to collab with so many amazing bloggers and just utterly amazing people. It was honestly so much fun, so I cannot wait to do it all again!
Share some of the poems I've written+artwork
I've been wanting to do this for a very long time now, but some of my poems are very…real to say the least. Like I honestly don't know how to describe it, but I only ever write poems when I'm sad, so my poems aren't exactly the most…lighthearted.I started getting into drawing this time, last year and I love drawing. I don't have many "drawings" because I prefer to doodle but like my poems I only doodle when I'm sad.
I had so much fun getting to know more about all the amazing bloggers in the blogging community, there are so many more people I'd like to get to know better and I'm sure that you would too (winky face)
School:80% average
I've wanted an 80% average since grade 5 and don't get me wrong I've come pretty close, but I still haven't achieved it. Like I can get a 91% in History but not an 80%average??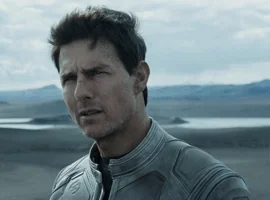 Athletics//Cross-Country team
If you guys have been part of the fam for a while now, you know I work hard to like, be fit and like I tried out for the athletics team for the first time this year and even though I didn't make it, I did cross country which was a blast! I am honestly so glad I didn't make the athletics team but 2018's a new year, so who knows what'll happen! It's honestly the funniest thing because when people see this app on my phone they assume I'm tryna lose weight😂like nahh the app is free😂😂
Participate! I'm being completely honest and maybe this is just completely abnormal to say but:I don't like people. Now don't get me wrong, I'm a people person and I can talk for days about the most random things with strangers and even best friends but I don't like people. Even reading it sounds weird😂 but like I'd much rather be at home alone having like a productive day with nobody in a 6km radius of me.Let me know if that makes sense to you in the comments and this has nothing to do with me being an ambivert btw😂😂
Socials:Twitter-250 followers
Recently, I've been getting like a flood of followers completely random btw which is super nice!! And I've been making more of an effort to be more 'active' on Twitter, so it's really cool to see my 'hard work' paying off.
I really wanna follow more bloggers on Insta so if you could follow me it makes it so much easier to find you than asking you to leave a link/name down below😂Lol do you think we can get it to 450 before March 1st??❤️
Snapchat-Not that I really care or anything because I just use Snapchat to be random with my friends but it would be really nice to get to know you guys better and also its a great way for me to embarrass myself more😄
xxxChips
Stop doubting
start living🐬