Hey guys so I know I haven't posted anything in this series for the past two months but I posted a bunch of other stuff so I hope that's okay with you. October is my birthday month, which is why it was really important to me to find someone who really inspired me. Without further ado, I give you October's Girl Boss:
October's GirlBoss Is:
The Questions
.If you could be any superhero for a day, who would you be?
What's the oldest thing in your fridge right now?
 Coffee or hot chocolate
If you could give one piece of advice to a newbie blogger, what would it be?
5 places you would love to visit.
What is your biggest pet peeve?
What would you say, is your greatest achievement so far?
If your life story was made into a movie, what would you call it and why
(I just have to ask) Favourite quote  
Mayweather vs McGregor went down, how were you hoping would win?
Have you ever experienced deja vu?
Describe yourself in one sentence
What's your favourite app?
What is your favourite book of all time?
Do you speak any other languages?
Funniest picture of yourself (or any pic of yourself)
The Answers:
If I could be a superhero for a day I would be Wonder Woman, just because she is super powerful, and I absolutely loved the movie which made me love her so much more. She's literally got it all; super strength, super speed, and she knows how to fight. I do not watch a lot of super hero movies, but I do know I love wonder woman though!
I usually always go through my fridge and take out everything that has gone bad so this is hard for me! I think the oldest thing in my fridge would have to be some peppers that I forgot to eat! Yuck!
This is hard for me! I would have to choose coffee just because I need that energy in the morning. I never used to like coffee but now I need it in the morning, and absolutely love it! I also love having tea as well!
If I could give one piece of advice to a newbie blogger I would tell them to go for it if they are hesitating about starting. I finally decided to just "do it", and look where I am today, constantly growing and learning new things as well. If you have a passion doesn't be afraid to show the world it, and listen to others if they offer advice to you.  But that would be the most important piece of advice would be to just do it, go with it, and let your mind guide you through your blogging.
Five places I would love to visit include: Jamaica, France, Australia, Banff, and Costa Rica.
One of my biggest pet peeves would  be having my ears played with. I have a boyfriend who is obsessed with ears and I absolutely hate having my ears touched or played with. I find it a weird sensation and I just cannot stand it!
My greatest achievement so far is overcoming and working on my social anxiety. I have been to support groups over last year to develop coping skills and techniques to work on my social anxiety and interacting with others. I was super nervous and scared to go to these meetings just because I did not know what to expect. This lasted for 8 weeks, and I even got a certificate out of it which was such an accomplishment. If you are struggling with something, I highly recommend pushing yourself and challenging yourself. You are capable of doing anything you set your mind to. So I can honestly say I am super proud of myself for pushing myself out of my comfort zone.
If my life story was made into a movie I would call it "The Stepping Stones", just because I feel like I am constantly reaching new levels in my life, and I am constantly growing. I feel like I am developing new strategies of learning, and undergoing new ways of learning new things. I am pushing myself everyday and life is a journey.
My Favourite quote is, "Everything happens for a reason and it's the little things in life that matter".  As you may or may not know this is my blogging channel name and I absolutely love it. It speaks for itself that it is not always about the big things but take into consideration the little and simple things in life. I am a very simple and easy girl, and honestly love the little things in life. The other quote that I adore is, "everything happens for a reason". Even though really bad things can happen in life, it all happens for a reason and there is always a purpose.
I honestly do not watch UFC at all so I have a very hard time answering this question, I am sorry!
I think I probably have experience déjà-vu before but hardly remember what it was about. It's usually something simple like I could be arranging papers and then stop because I felt like I was in this same exact space and doing the same thing before. It usually freaks me out!
If I had to describe myself In one sentence it would be this, " A shy but outgoing individual once you get to know me, with a strong passion towards beauty".
My favourite app besides Instagram would have to be "Filterra" which is an editing app I use for my photographs. I absolutely love it.
I usually do not read too much bad I know….. but when I do I love reading twisted books about murders and crimes. I am weird like that!
I sadly only speak English but would love to learn Spanish one day!
Guys, I'm sorry to say but… we've reached the end of this post😭😭I had so much fun working with Alyssa on this post so, if you guys haven't already subscribe!! Okay, so I just realised I haven't done any guy bosses yet so our next post in the series will most likely be a guy, also if you have any suggestions on who let me know even though I have an idea of who I'd want it to be.
!!SCHOOL CLOSED YESTERDAY!!
When I realise that I have to make study notes every day of the holiday to keep up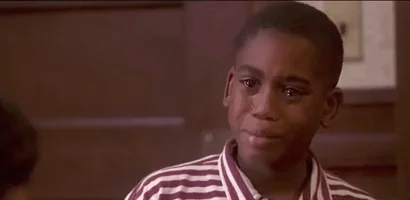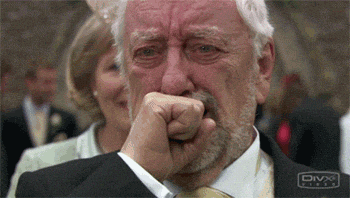 I.Can't Deal. 😫😂
Hope you guys have the most amazing week ever!I'm legit spending y weekend watching horror movies, making study notes and listenimg to music, what are you doing??